We deeply thank Master Shangshi, who shares his deep wisdom, unconditional love and compassion.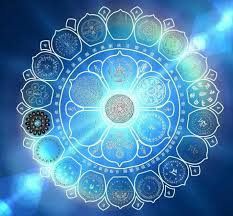 We thank deeply:
Dr. Weihua Zhang – Head of Living Dao, TCM-Expert, teaching.
Andrea Thiele – Living Dao – Teaching, Communication & Organisation, Text, Books, Design, Homepage, Video, Instagram.
David Libor – Living Dao – Teaching, Technik, Video, Audio, Homepage, Design.
Dr. Hong Lu-Stolley – Injection Method, TCM- Expert.
Sabrina Rösler – Organisation.
Lars Jokubeit – Organisation, technical Support, Homepage.
Deborah Kenyon – englisch Translation.
Corrections – Elke Sünkenberg, Kathrin Jaspert, Karin Müller-Weber.
Instagram – Kathrin Jaspert, Aneta Cicek, Andrea Thiele.
For the translations of the Firewall Methode we deeply thank:
English – Deborah Kenyon, Benjamin Gordan
Portugese, Dutch – Deborah Kenyon
Chinese – Dr. Weihua Zhang
Italian – Andrea Thiele, Katia Santuccio
Spanish – Dr. h. c. Alejandro Lorente
French – Katrin Jaspert
Russian – Marina Kraitor, Elsa Kallasch, Ute Bauer
Polish – Aneta Stroh
Greek – Ute Fotiadis
Persian – Ferial Kasmai
and many others…